Thank you for your support!
The UC Berkeley Symphony Orchestra would like to acknowledge the generosity of each person who has made a gift this season.
__________________________________________________________________________________________________________________________________________________
Holly Aaron
Lindell Abril
Noel Abril
Jean Ahn
Bernard Ahubin
Antonio Altieri-D'Alo
Brady Anderson
Forrest Anderson
Jeffrey Angell
Jose Arce & Melba Yee
Mehmet Atalay
Albert Aumentado
Automatic Response Systems
Margot Avery
Errico Bachicha
Sandra Baerwald
Lori & Mike Bailey
Frank Baldwin
Gilad Barach
David Barr
JC Bautista
Kristine Angela Bautista
William Beahrs
Christine Beier
Yuri Bendaña
Jonathan Betts
Rozie Beverly
Kristin Bisely
Laura Blaise
Emily Blanck
Jake Bodden
Barbara Bogatin
Norman Bookstein & Gillian Kuehner
Ann Branston
Robert Bretzlaff
Kim Brewe
Tod Brody
Yang & John Buckley
Helen Cagampang
Richard Caputo
Rowena Carlson
Nick Carnes
Sharon Carol
Maya Carson
Tony Cascardi
Weer Chaiwong & William Ktsanes
LeAnne Chan
Corey Chandler
Lauren Che
Hoh Chen
Lucy Chen
Sharon Chen
Henry Cheng
Irene Chi
Barbara Choppin de Janvry
Karen Chou
Eric Christeson
Josephine Chu
William Chu
Jack Citrin
James Coates
Debbie Conti
Rissa Coplan
Alex Coughlin
Cindy Cox
Ian Crane
Joyce Crawford
Mike Crommie
Alexander Crossley
Richard Cushman
Utkarsh Dalal
Judy & Larry Dale
Zachary Daly
Cristina Darrow
Peter DeGolia
Lawrence Degrassi
Patrick Dellay
Luke Delong
Yitz Deng
Devon Marvin Music Foundation
Olinda Diaz
Sandra Dill
Sarah Diringer
Nadia Dmytriw
Thao Dodson
John & Lise Donovan
Leon Dumont
Mary Jo Durham
Max Eady
Sam Eaton
Asali Echols
Rose Edinger
Alisa Eimwohnen
Sivan Eldar
Joyanne & Carl Elkinton-Walker
Andy Enzminger
Edwin & Sandra Esptein
Kelly Estes
Kathryn F
Malcolm Feely
Max Feinstein
Professor Lewis Feldman
John Ferreira & Mary Nelson
Fidelity Charitable Gift Fund
Alana Firl

Richard Fischette
Keith & Laura Fisher
Nancy Fitzgerald
Dan Flanagan
Stefano Flavoni
Leighton Fong
Bonnie Forer
Phil Franec
Jose Freeman
Carmen Frongia
Eugenio Frongia
Bor-Ruey Fu & Lien-Chi Yu
Brady Fukumoto
David Gan
Davin Gan
David Garfagnoli
Binerva Garrett
Rob Gayle
Justin Ghan
Gilbane Building Company
Maya Ginsberg
Jeb Gist
Vivian Goldfield
Stanislav Golubko
Thomas Goward
Harold Graboske
Milica Grahovac
John S. Gravell
Cara Green
Russell Greenberg
T Norman Hardy
Thea Hashagen
Kenneth Henton
Sylvia Herbert
Paul Herzmark
Dick Hess
Barbara Heyns
Linda Hirst
Mui Ho
Betsy Ho
Robin Holmes
Caleb Holtzinger
Erich Horn
Jody Horn
Techung Hsu
Joseph & Frances Huang
Sherry Huang
Jaime Huletky
Janet Hwu
Larry Hyman
Sharon Inkelas
John & Thelma Iribarren
Richard Jackson
Mark Jacobs
Hannah Jo
John Lewis Glass Studio
Alice Johnson
Dale Johnson
Jeffrey Johnston & Louise Pellerin
Caitlyn Jordan
Linda Kade
Grace Kang
Andrew A. Kao, MD
Mitch Karno
Rami Kayali
Barbara Kent
Elisabeth Kersten
Mike Kersten
David Kesser
Albert Kim
Kenneth Kim
Theodore Kim
Christine Kim
Paul Kist
Sarah Klein
Kathi Kling
Bonnie Knight
Maria Kossenko
Richard Krogh
Alison Kuehner
Vivian Kwok
Linh Lam
Andrew Lan
Doris Lander
Jerry Landis
Peter Langley
Kenneth Laxer
Ron & Trudy Leachman
Samuel Leachman
Tom Lederer
Diana Lee
Cecile Lee
Jennifer Lee
Donna Lee
Madeleine Ong & Michael Leece
Timothy Leonard
Koon-Wah Leong
Hanna Levenson
John Lewis
Juan Li
Irene Liang
The Lilly Family
Marc Lim
Nadean Lindberg
Linda Lipner

Diana Liu
Julia Liu
Kelly Liu
Nadia Liu
Jim Lockwood-Stewart
Peter Lomhoff
Jackie Lopez
Nicholas Losorelli
Mike Lucia
Emma Lundberg
Stephen & Michiko Luzmoor
Mary MacAllister
Sohil Mali
Erin Donley Marineau
Aileen Marquez
Schuyler Marquez
Tony Marsili
Richard Martin
Jose Martinez
Jane Marvin
Scott Marvin
Greg McCall
Rory McCallion
Dan McClure
Donald McGill
Kathy McGuire
Nancy & Donald McKay
April McMahoncos
Chris & Gail Mead
Mark Mellin
Bob Mertens
Jane Mertens & Jeb Gist
Stefan Mihaylov
Noah Miller
David & Carrie Milnes
Patricia & Rodney Milnes
Meredith Montgomery
Tomas Mournian
Carmen Murray
Daniel Nam
Ignacio Navarrete
Anna Near
Joe Neeman
Brian & Manya Nelson
Falko Noe
Paul Nordine
Thomas Norris
Lillian & Glen Nuckolls
Barbara Nye
Gary Nye
John O'Donnell
Dan O'Gorman
Orhan Ocal
Karen Ogden
Neal O'Hagan
Wade O'Hagan
Michael O'Hare & Debra Sanderson
Eva Okinishi
Robert & Lisa Olsen
Doug Olson
James Ong, MD, class of 1984
Pablo Ortiz
Sheldeen Osborne & Steven Tirrell
Kirsten Paige
Mark Palmer
Alicia Panlasigui
Andy Panlasigui
Jeremy Panlasigui
Michael Panlasigui
Panos Papadopoulos
Steven Papai
Young Park
A Partos
Masis Parunyan
Manuel Pastor
Mei-Ling Pastor
Louise Pellerin
Quelani Penland
Alonso Perez
James Perez
Duc Bieu Pham
Rondi Phillip
Evan Pickett
Fraysse Pierie
Emily Richmond Pollock
Melvin Pomerantz
Lucille & Arthur Poskanzer
Ben Pridonoff
Nancy Priewe
Susan Puglia
George Pursley
Robin Pyo
Anand Rao
Nicole Rasquinha
Steven Raymond
Brenda Reeves
Amadeus Regucera
Merlyn Regucera
Reuben Regucera
Stephanie Regucera
Nancy Reier
Jill Amy Roaquin
Janet D. Robinson
Karen Rosenak
Philip Ross

Ilan Roth
Kimberly Rubens
Julia Rubin
Olina Rule
Hinako Sakazaki
James & Jeane Samuelsen
Debra Sanderson
Martha Sandy
Cliff Saron
Claire Savona
Caroline Sayre
Marty Schiffenbauer
Jose Schroeder
Matthew Schumaker
Susan Segal
Donna Severs
Renee & Bill Sheehan
Jowa Shi
Matthew Siffert
Christina Simpson
Doug Siu
Charlotte Smith
Rebecca Erin Smith
Ronald Smith
Brendon Smith
Annie Sokolich
Haiying Song
Sun Ah Song
Robin Standirh
Donald Stanford & Michiyo Kawachi
Brooke Staton
Bob Steiner
Lewis & Bess Sternberg
Andrew Stershic
Jonathan Sudano
Andrew & Laurie Sujan
Frances Swanson
Ned Swanson
David Szanton
Jean Tanaka
Elisa Tang
Henry Tang
Matias Tarnopolsky
Mangaret Tavare
Angel Teger
Alicia Telford
Jim & Sharon Thoming
Allison Thompson
Nancy & John Thursby
Michelle Tian
Bobby Todd
Danielle Torres
Beverly Toyu
Francis Upton
Patricia Valdespino
Amy Van der Wyk
Rachel Vandagriff
Dan VanHassel
Sergio Vazquez
Paul Vela
Annie Walrand
Jean Walrand
Theodore Wang
Jennifer Washburn
Lynn Watkins
Walt Watman
Betty L. Watson
Trevor Wedge
David Z. Weinstein
Dan Weiss
Garrett Wellenstein
Mary Elizabeth Wendt
Timothy Werby
Eileen Wickemeyer
Kathleen Wiegand
Zachary Williams
Babs & Bob Winbigler
Cyndie Winrow
Brian Wirick
Louann Wirick
Tom Witte
Gavin Wittje
H. Ward & Marian N. Wolff
Francis Wong
Judy Woo
Eric Woo
Melvyn Wright
Amanda Wu
Jason Wu
Yingjie Xu
Larry Yabroff
Ryan Yamachika
Yue Yang
Tina Ye
Pansy Yee
Ernest Yen
Wenny Young
Mark Young
Robert Young
Miguel Zarula
Janny Zhang
Jennifer Zhang
Xiaowei Zhang
Zhimin Zhao
Effie Zhou
Tali Ziv

________________________________________________________________________________________________________________________________________________________
UCBSO would also like to thank the following for their in-kind gifts this season!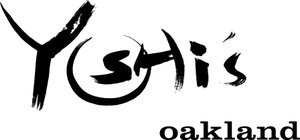 Nadia Dmytriw
Merlyn Regucera
If you have any questions, please contact ucbso@berkeley.edu